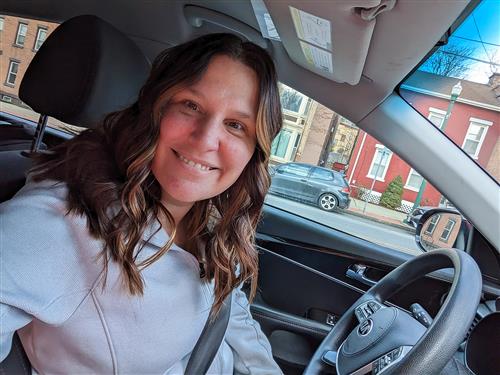 Green Island has been Tina Cesare's home since she first moved to the area almost 20 years ago. Eager to learn, Tina was enrolled in the fourth grade at Heatly and quickly became an engaged member of the school community. She spent the next several years studying, creating memories and getting involved in various extracurricular activities, until graduating as part of the Class of 2002.
During her time as a Heatly student, Tina played three sports: soccer, softball and cheerleading. She was also an active member of Students Against Destructive Decisions (SADD), French Club and Drama Club.
Tina's extensive involvement with extracurriculars led her to meet different educators and staff members. She recounts fond memories of several teachers, some of whom have made a lasting impact.
"Mr. Hermance, who taught sixth grade, was a favorite teacher of mine. Mrs. Bowden was too because she would bring books to life in her lessons. Mr. Manning and Mrs. Starr were also a few of my favorites," said Tina.
Some of Tina's most treasured memories from her time as a Heatly student were of field trips and school events. More specifically, Tina enjoyed the field trip to Ridin-Hy Ranch in Warrensburg and the Heatly Prom that was held at Fort William Henry in Lake George.
To date, Tina continues to live in Green Island with her four daughters, one of whom will graduate from Heatly this Friday, June 23. In her free time, Tina enjoys cooking, baking and going to the ocean, as well as learning how to make new foods.