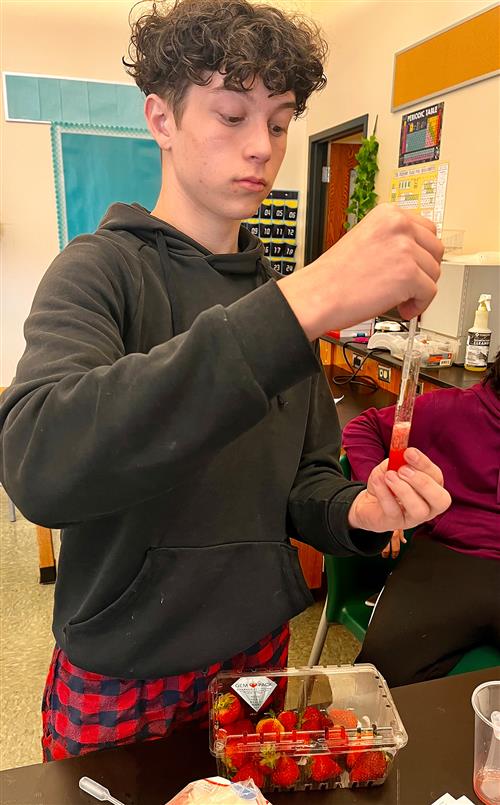 Sophomores in Ms. Marquardt's Living Environment class conducted a DNA Extraction Lab last week as part of their studies on Genetics and Biotechnology.
Students utilized their knowledge about the structure of DNA to extract it from strawberries, which have eight chromosomes. The multiple chromosomes made it easy for students to apply a DNA extracting solution, which helped open the cells to release the DNA from the strawberries. Students then mixed alcohol into the liquid to make the DNA strands visible to the naked eye.
In the picture below, clear/white strands can be seen separated from the mixture, showing the DNA of the strawberries.