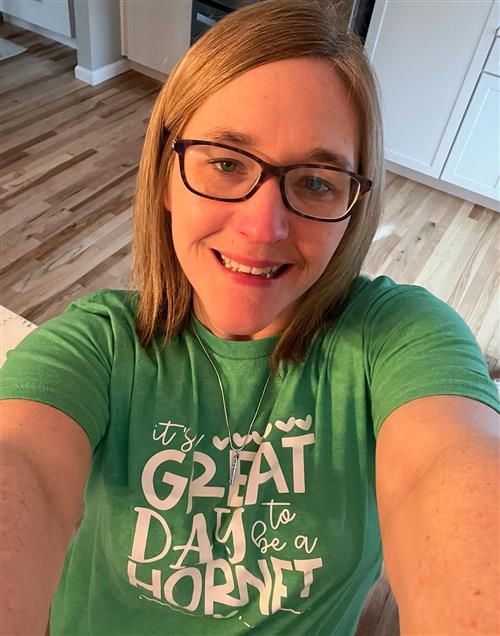 Tara Edick has traveled to places near and far, but one of her favorite places to be is at Heatly, helping students effectively communicate. Mrs. Edick is the school's speech pathologist and has been in the profession for 17 years. She currently works with students in grades PreK-6, but she also has experience working with secondary students throughout her seven years at Heatly.
Mrs. Edick earned her bachelor's degree in psychology from the University at Albany in 2002, in addition to a master's degree from The College of Saint Rose in 2006. In between her undergraduate and graduate studies, she worked in social work helping young moms get on their feet. Mrs. Edick would help coordinate early intervention evaluations for their children, which led her to learn about the speech pathology field. This eventually led Mrs. Edick to pursue her master's degree in communication disorders.
Prior to her arrival at Heatly, Mrs. Edick worked for an education agency that partnered primarily with private schools. Large school districts would contract with the agency to provide services such as speech pathology to private schools within their area. Mrs. Edick would also work with students in Pre-K and those in early intervention.
When asked what she enjoys most about her job, Mrs. Edick said "being able to work with so many grade levels." Since Heatly is a small school, Mrs. Edick has had the opportunity to work with students across all grades. She also loves being a speech pathologist, saying the best part about it is "helping children learn to effectively communicate."
Throughout her time as a speech pathologist, Mrs. Edick has received several pieces of advice that have helped guide her through the profession. However, the best advice she's been given so far is to "follow the child's lead. Therapy will be much more effective when the child is engaged."
When she's not helping Heatly students, Mrs. Edick can be found spending most of her free time watching and participating in her children's sports activities. Her two sons are active in travel baseball, while her daughter competes competitively in gymnastics. Mrs. Edick is also a frequent volunteer at baseball events.
A fun fact about Mrs. Edick is that she has traveled to many places over the years, but has only been on an airplane once in her life.