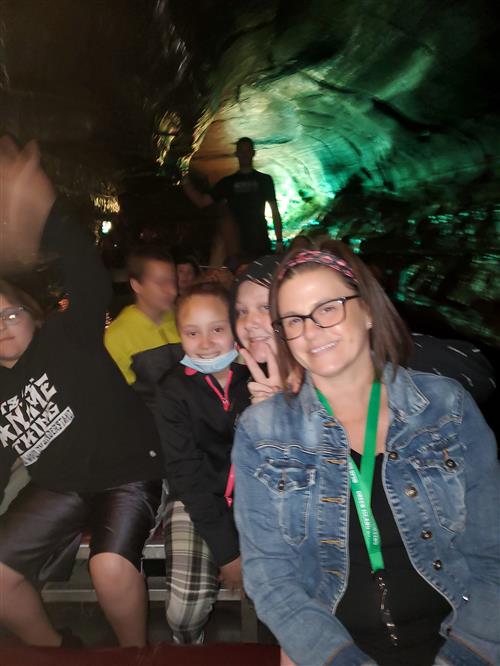 "The best part about being a teacher is knowing that you make a difference and getting to see the difference you make," says second grade teacher Laurie VanValkenburgh. Ms. VanValkenburgh has been a teacher at Heatly for almost 20 years and is certified to teach students in grades PreK-6, and math to students in grades 7-12.
Originally from Rochester, New York, Ms. VanValkenburgh attended SUNY Potsdam and graduated from the school in 1997 with a bachelor's degree in Mathematics/Elementary Education, as well as a master's degree in elementary education. Prior to her arrival at Heatly, Ms. VanValkenburgh taught various grade levels, some in different states. She spent time teaching in North Carolina and New Hampshire, before moving to the Capital Region, where she taught in the Schenectady, Albany and Troy school districts.
In the fall of 2003, Ms. VanValkenburgh started a new position at Heatly, teaching math to secondary students; she taught Math 7, Math 8, Algebra and Geometry for almost a decade. Ms. VanValkenburgh then spent the next several years teaching various grades at Heatly, including K-6 Math AIS and fifth grade. This is Ms. VanValkenburgh's first year teaching second grade and she plans to continue in that role until her retirement.
Teaching in a small community school with grades PreK-12 in one building, teachers get to see the evolution of their students—from the time they're in Pre-K until the moment they walk across the graduation stage to receive their high school diploma. For Ms. VanValkenburgh, this is one of her favorite things about working at Heatly, as she enjoys watching her students grow in their academic journeys and in life. Each day she teaches, Ms. VanValkenburgh always keeps this valuable piece of advice at the forefront of her mind: "Establishing relationships and routine with your students comes first, and then everything else will fall into place."
When she's not teaching, Ms. VanValkenburgh can be found spending time with her 12-year old son Finn, her husband Matt Manning (also a Heatly teacher!) and their two cats, Lenny and Lucy. She also works as a member of Heatly's Impact Team and is a staff PLC Captain.
A fun fact about Ms. VanValkenburgh is her last name. "Van" means from and "Valkenburg" is a town in the Netherlands. An "h" was added to her family's last name when they emigrated to the U.S. so there would be 14 letters instead of 13, which was considered to be superstitious. When Ms. VanValkenburgh's first, middle and last names are put together, she has the same number of letters as the alphabet (26)!